Celebrity sunglasses styles are fun to follow, and even more fun to follow when Designer Eyes has a whole blog dedicated to celebrity sunglasses. This blog highlights DITA glasses, a trend that never seem to be going out of style. Huge names in Hollywood have been spotted wearing DITA frames, and we are here to showcase some of these looks. Since 1995, DITA has been setting the standard for designer eyewear. Everything about the brand, from its research, to its designs, has set these standards extremely high and so, it is of no surprise that this luxury brand is adored by the biggest name celebrities. Here are some of the hottest A-listers rocking one of our favorite brands.
Dwayne "The Rock" Johnson
 

 

View this post on Instagram

 
Dwayne "The Rock" Johnson has proven to be a man of many talents. From being an actor, producer, professional wrestler and college football player, Johnson has shown that he really is capable of doing it all. "Fashion Icon" should be placed at the top of his lengthy list of capabilities, which is most clearly seen through his dapper suits and accompanying accessories. In a recent Instagram video posted on his account, Johnson is rocking a pair of Dita Mach-Six sunnies, showing just how fashionable he truly is. 
Ali Wong
Writer, actress and stand-up comedian Ali Wong has shown that she has no plans on slowing down anytime soon. She has taken the Netflix world by storm with the release of two stand-up comedy specials and a Netflix film. Wong's talent and sense of humor are evident through the various roles she takes on, and so is her fabulous taste in eyewear, which is obvious in the film Always Be My Maybe. All throughout the film, she sports various DITA styles, from the DITA Arise, the DITA Rebella, the DITA Willow and the DITA Showgoer,  and she looks remarkable in each and every pair. Check out the film's trailer to be blown away by her DITA looks.
Ryan Reynolds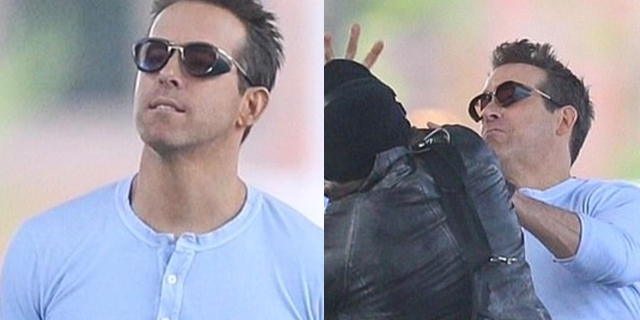 Throughout the years, Ryan Reynolds has made us admire him more and more, and the movies he has starred in have hardly let us down. The storylines are captivating, his acting is superb and the sunglasses he wears in them are top-notch. He was seen rocking a pair of DITA Nacht-Two sunglasses while filming his newest film Free Guy, so simply based off the fashion in this movie, we can tell it will be a great one. 
Usain Bolt
 

 

View this post on Instagram

 
Usain Bolt has proven that he's unstoppable on the track by winning not one, but nine Olympic gold medals and setting multiple world records. Although he is now a retired sprinter, he has maintained his prominence through a variety of different ventures, from professional soccer, to co-founding an e-scooter. Notably, he has managed to look trendy through it all in DITA shades. In a photo, Bolt was seen sporting a pair of DITA Sekton sunnies and we are very impressed. Maybe he will add sunglass model to his list of next endeavors?
Bebe Rexha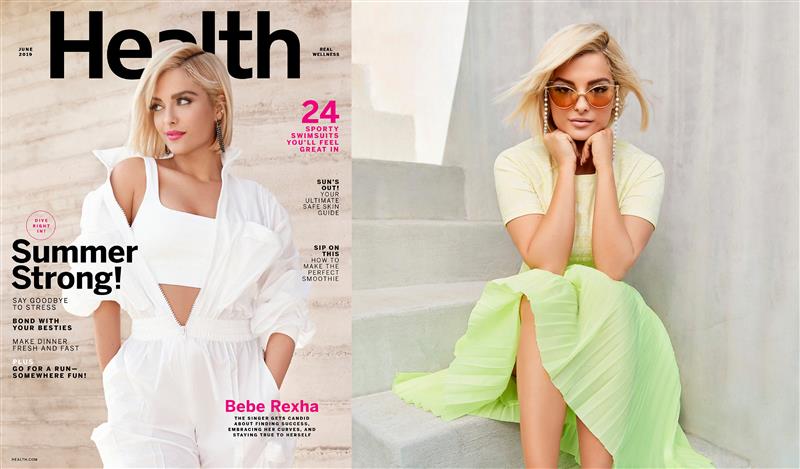 Singer and songwriter Bebe Rexha has become quite a big name in recent years and only appears to be getting bigger. Her catchy songs are at the tops of charts and she collaborates with some of the biggest names in the music industry. Apart from her music, she has become known for being honest, open and spreading positivity, all of which are not all that common in Hollywood, so we commend her for it. We also applaud her for her recent interview for Health magazine in which she opens up and shares some honest information about herself. She looks absolutely beautiful in the accompanying photoshoot for the interview, especially because she rocks a pair of DITA Nightbird-One sunnies.
Paul Blackthorne
 

 

View this post on Instagram

 
Paul Blackthorne is an actor who has made his fair share of appearances in both television and film, and has even gone on to star in a video game. Blackthorne is also a talented photographer and uses his photography exhibits to benefit and assist various causes. The English actor has proven to be a very interesting man and has only managed to spark our interest more by wearing the DITA Argand frames.