A huge trend of 2018 that has been all over Hollywood is tinted, transparent sunglasses. Shades of blue, pink, and yellow lenses were once a huge trend and are now, once again, very much in a style and taking over the runway and the red carpet. Needless to say, we are huge fans of this colorful and bright look, as it adds an element of liveliness to wherever it is present. Transparent glasses allow one to express themselves by picking and choosing which shade to rock, all while being trendy.
In this video, Sonya covers the trend of transparent sunglasses, who's wearing them, and all that comes with purchasing a pair of the highlighted styles.
Oliver People's Daveigh is a style inspired by the edgy fashion of the 90's and features a rimless frame, ultra-thin metal temples, and feathered, handmade designs on both the bridge and the temples. It comes in one size with 55 millimeter monochromatic lenses, a 20 millimeter bridge, and 145 millimeter temple. This style comes in five different colors, this one specifically is the antique gold mustard pair, but it also comes in brushed gold persimmon and a blue shade.
This model's lenses offer 100% UVA/UVB protection, allowing you to be both trendy and protected from the sun's rays. Each pair is handcrafted in Italy and definitely emulates the boldness of the 90's and has been rocked by celebrities like Justin Bieber, so it is a unisex style, as well as a versatile one since it can be worn both straight on the eyes and rested on the base of the nose.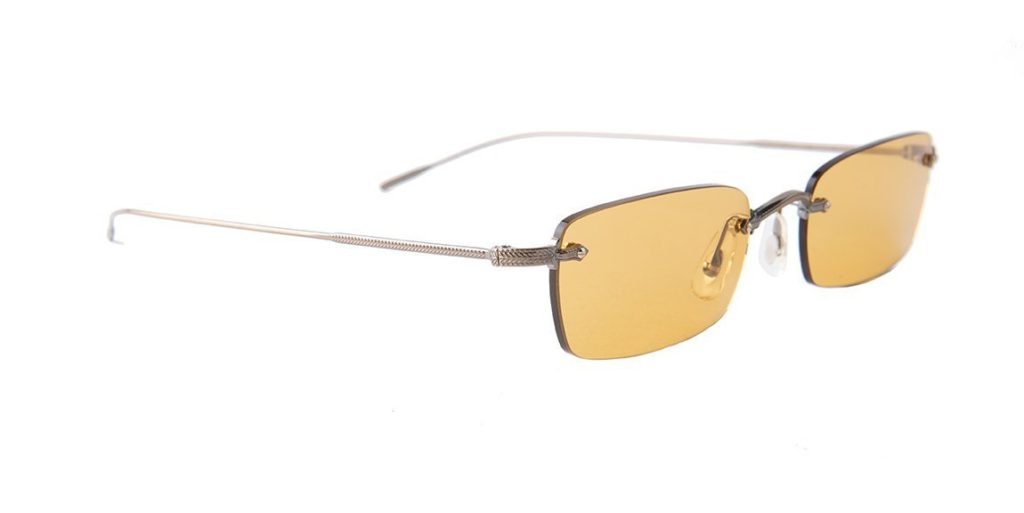 This is another tinted, transparent Oliver People's style with a retro,stylish vibe. The brand partnered up with The Roe to create the parquet featured on this feminine, oval shaped pair, which is delicately and meticulously handmade in Italy. Its tortoise frame is made of acetate and the color code of the featured pair in the video is 165453. It comes in one size, which features 50 millimeter lenses, a 19 millimeter bridge, and a 145 millimeter temple.
This model has hand-laid functional pins that are meant to increase cohesion between the temples and the front of the frame, which boost the completeness of the frame by contributing extra strength and endurance. The parquet featured in this style has custom designed layers of acetate, which are meant to guarantee a unique finish. The lenses of the OV5344SU are UVA/UVB protected, allowing you to be both stylish and protected. The tint of the lenses of this pair makes it a trendy one sure to fit in with the latest craze, while being both elegant, yet daring.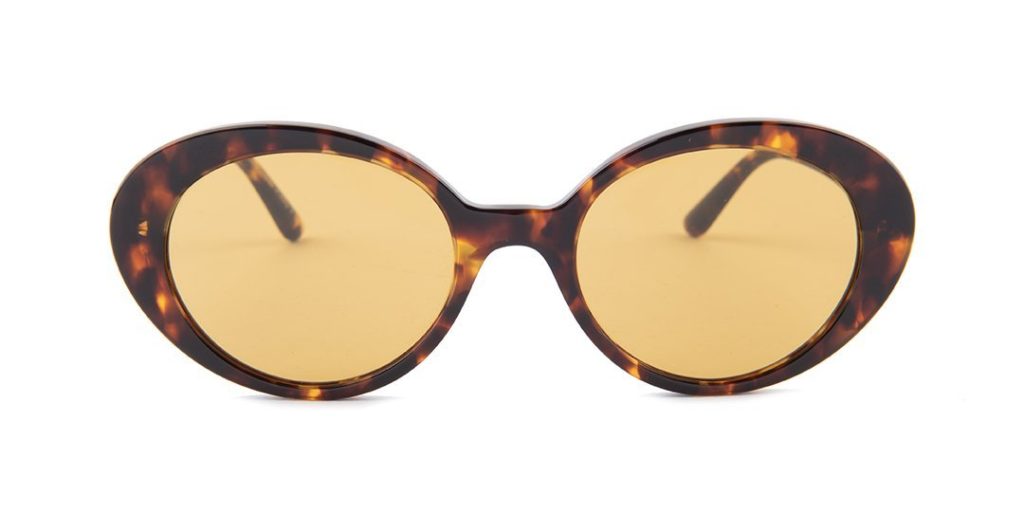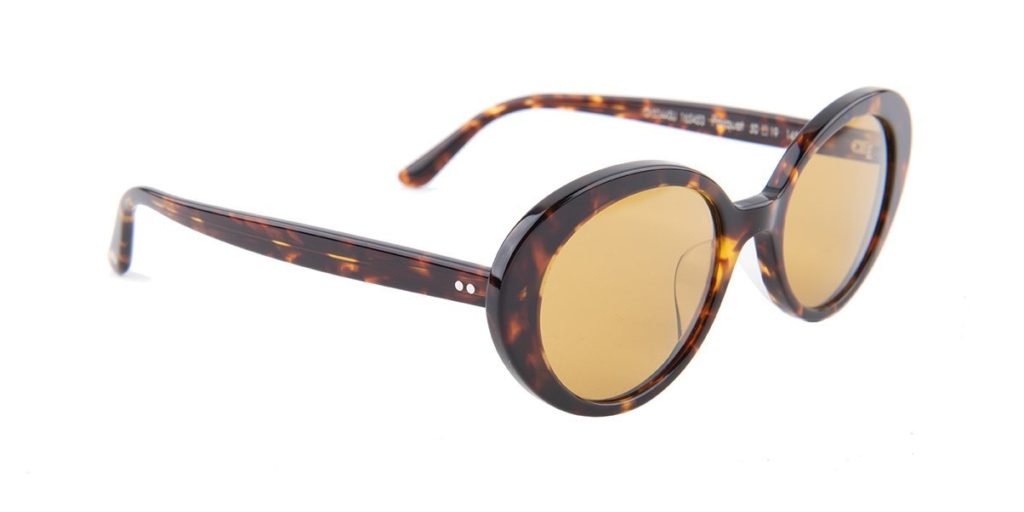 The Gucci GG0270S-005  features yellow tinted aviator lenses, a very hot trend of the year. This trendy style comes in one size with 57 millimeter lenses, a 14 millimeter bridge, and a 145 millimeter temple size. A red Gucci dust bag and red velvet sunglass case comes with the purchase of this lovely pair, ensuring your sunglasses are protected in a very fashionable way—the Gucci way.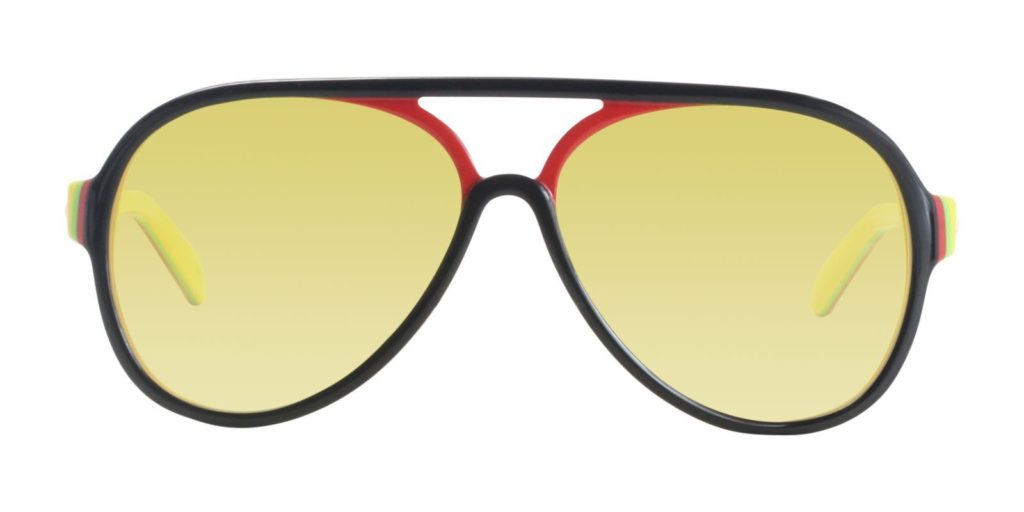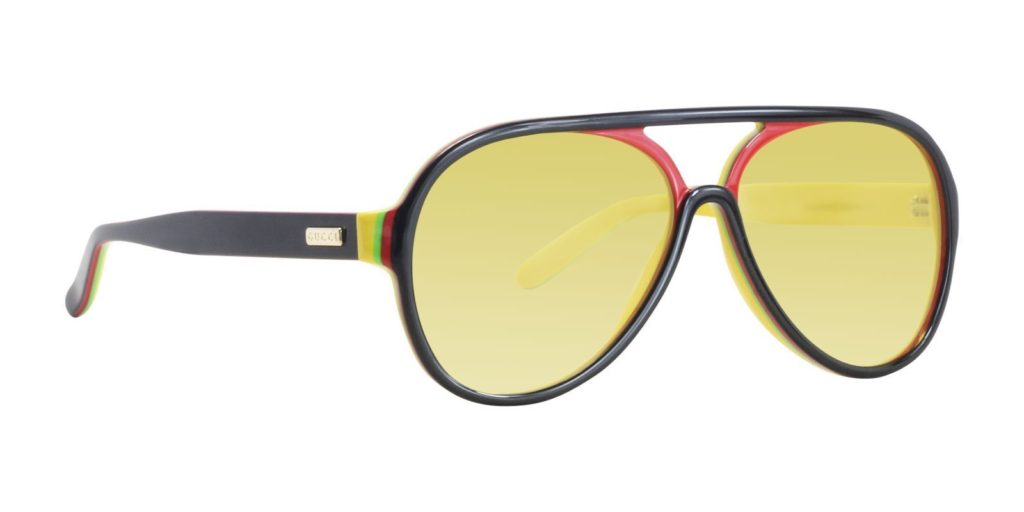 The DiorStellaire3 is another stylish pair of aviators that features a gold frame with brown tinted lenses, all of which are handmade in Italy. This style comes in one size with a 65 millimeter lens, 1 millimeter bridge, and 145 millimeter temple. This pair is not your average aviator as the lens actually touches at the bridge of the nose, in turn, giving it a very small bridge which adds to its modern look and contributes to its modernized take on classic aviators. The peaked lenses join together to form a polished top bar, creating a cut-out. The thin metal frame and arms also add on to the contemporary look of this oh-so stylish pair.
This model also comes with gold frames with silver tinted lenses or with pale gold frames with gray tinted lenses. A geometric sunglasses case comes with the purchase, showing that more than just the sunglasses are modern and trendy.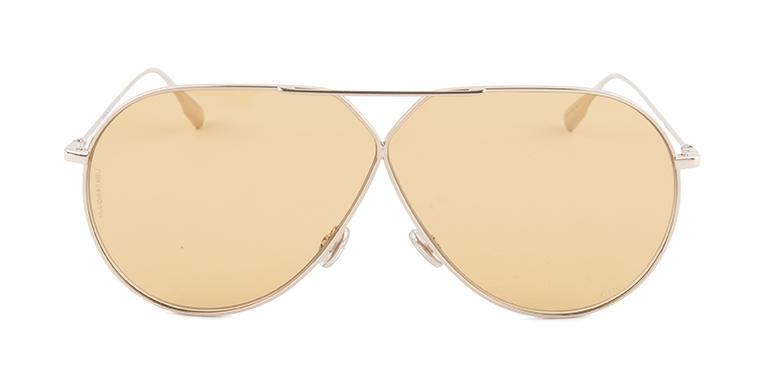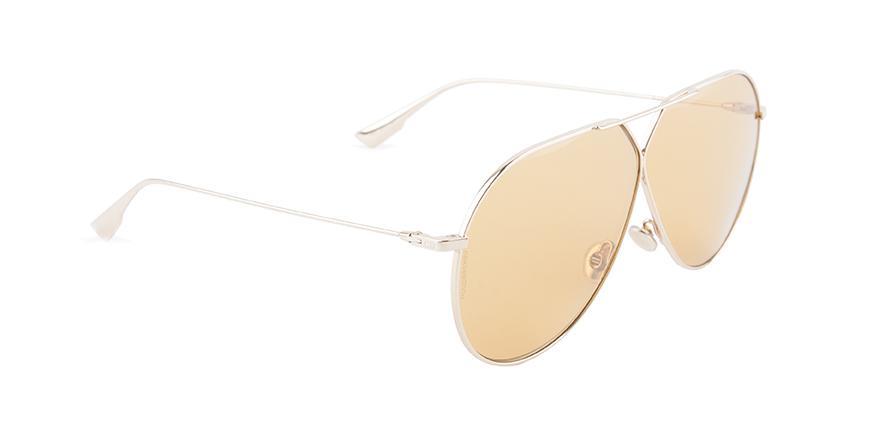 Shop all of these looks and many other designer sunglasses styles at DesignerEyes.com!