Ray-Ban is a company that has been around since 1937 and has completely dominated the sunglasses and eyeglass industry. Its core values are timeless style, genuine and right of expression and these values have accelerated the company's growth and truly redefined distribution. Ray-Ban is known for introducing the iconic Aviator model, originally created for the United States Army, and has since then become a token of self-expression and has gone on to create countless different styles. Ray-Bans have become a staple all throughout Hollywood and around the nation and were once sported by JFK and Michael Jackson and are now often seen worn by celebrities like Kim Kardashian and James Franco.
The Ray-Ban Erika is one of the company's best selling styles and in this video, Sonya will give you every reason as to what makes them so popular.
This model is flattering on most face shapes and features over-sized lenses that provide 100% UV protection. It has 54 millimeter lenses, an 18 millimeter bridge, and a 145 millimeter temple size. It provides sunglasses enthusiasts with various options as it comes with three different lens options: gradient lenses that come in an assortment of colors, mirrored lenses that too come in a variety of colors, and polarized lenses, which reduce the amount of reflected light that is on the surface of water and provide better visual clarity and reduce eye strain.
These Ray-Ban Erika Brown Gradient lenses shadow the newest style trends in terms of shades. These sunglasses deliver a wide range of colors fashioning exciting and unique looks. The benefits to having gradient lenses are categorized by a soft transition from a solid color to a transparent shade of the same color.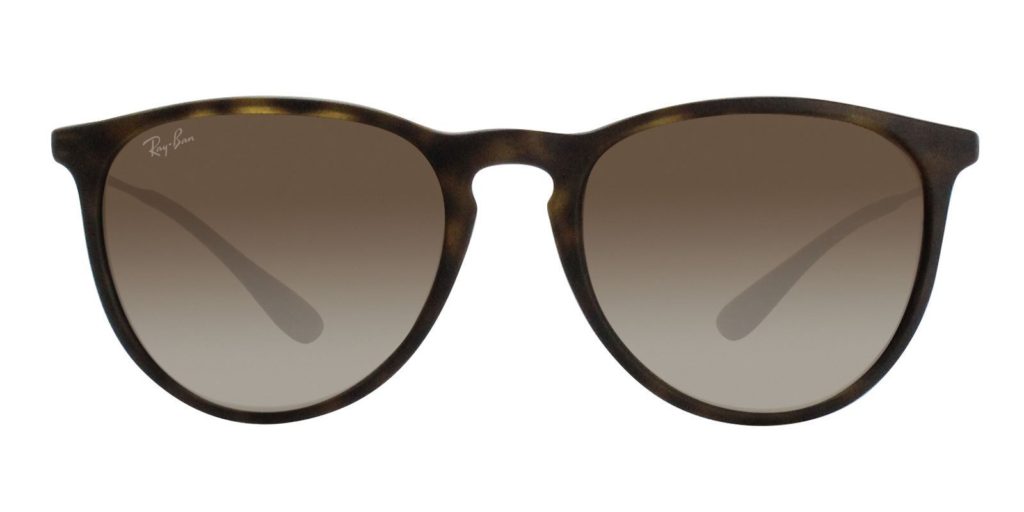 There are many benefits to mirrored lenses. One being, the Ray-Ban Blue mirror lenses act like a one-way mirror. Perfect for sunny days, the mirrored coating reduces the amount of light passing through the lens providing a decrease in glare and even better visual comfort. Not only are the Ray-Ban Erika mirrored sunglasses stylish and cute, they also block out jealous glances.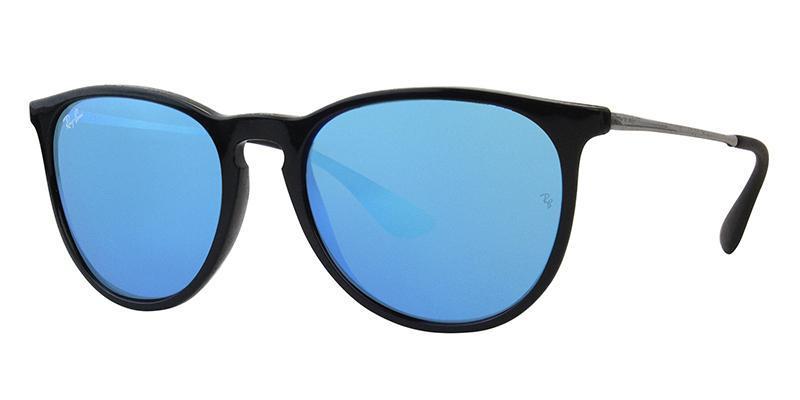 Ray-Ban polarized lenses, the results of more than 70years of innovation and research, blocks more than 99% of reflected lights. There are many benefits to polarized lenses, such as they eliminate glare, increase visual clarity, enhance contrast and reduce eye strain. The Ray-Ban polarized violet mirrored lenses drastically reduces the brightness of shiny surfaces, like chrome, and large bodies of water. Polar lenses reduce reflections and enhance contrast. Improving visual clarity and reducing eye strain.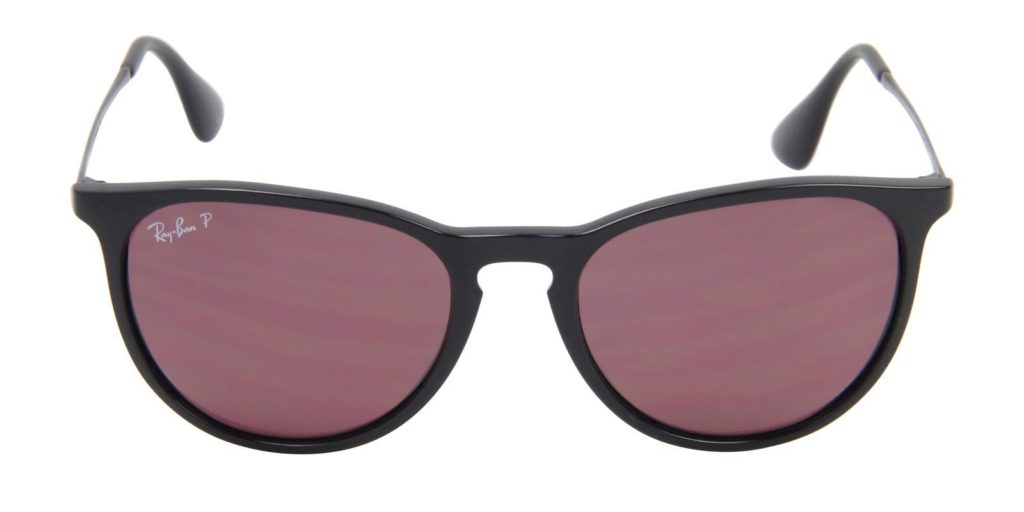 Like what you see? Shop all of the Ray-Ban Erika sunglasses here!