No matter what you are using your Dita sunglasses for there is a lens type best suited for you. Because there are so many types of lenses the list below explains the difference between polarized and non-polarized lenses and even answers the question: Are Dita Sunglasses Polarized?
What is the difference between polarized sunglasses and non-polarized?
In short, the main difference between polarized lenses and non-polarized is that non-polarized lenses only block intense light, while are polarized lenses are specifically designed to block the glare from reflected light and offer 100% protection against UV rays.
What Are Polarized Lenses?
Polarized sunglasses contain a special filter that blocks reflected light and reduces glare off flat surfaces, thereby helping to increase visual acuity and reduce eye fatigue. Therefore, polarized lenses are extremely popular with drivers, skiers, golfers, boaters, fisherman, bikers, and joggers.
Which Dita Sunglasses are Polarized?
Although not all Dita sunglasses are designed with polarized lenses, the Dita Flight-Seven as well as, the Dita Flight .004 Polarized sunglasses provide 100% UVA and UVB polarized lens with anti-reflective coating.
What is Anti-Reflective Coating?
Anti-reflective coating is a special type of multi-layer coating applied to lens surfaces to help reduce glare caused by light reflecting off the backside of your lenses and directly into your eyes. This reduction in glare can help increase visual acuity and reduce eye fatigue.
Like what you see? Shop the entire Dita Sunglasses collection by clicking the link here.
DITA's celebrated flight series soars to new heights with Flight-Seven, a confident "navigator" that blends the spirit of a classic aviator with the masculine shape of a traditional square lens. Flight-Seven began as a tribute to the supersonic military aircraft of the 1970s. These jets combined aerodynamic grace with revolutionary technology to reach speeds more than Mach 3; the fighter pilots who commanded these jets became international icons for their daring and courageous attitude, as well as for the classic aviator's style that followed them onto the tarmac.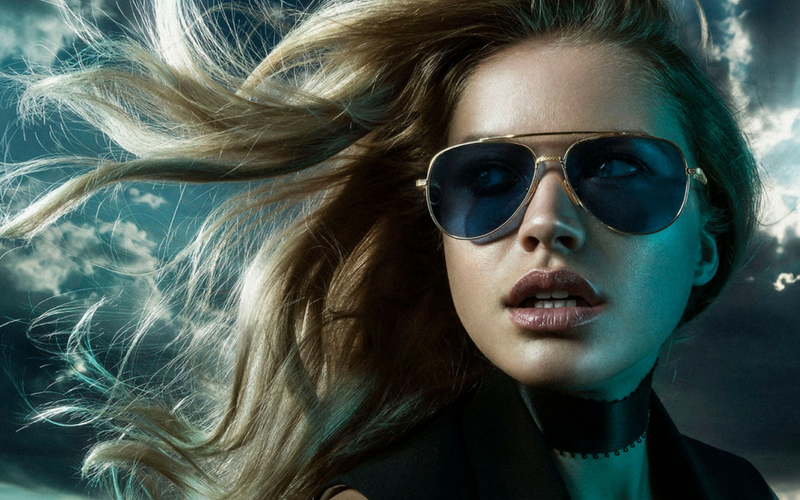 These heroic aspirations have been sculpted into an elegant, lightweight frame composed of Japanese beta-titanium for unparalleled strength and flexibility; oversized acetate temple tips accentuate Flight-Seven's remarkably thin frame while adding a new dimension of comfort and style. Carefully considered details, like DITA's signature diamond-pressed titanium finish, ensure the perfect balance of visionary design and unparalleled quality.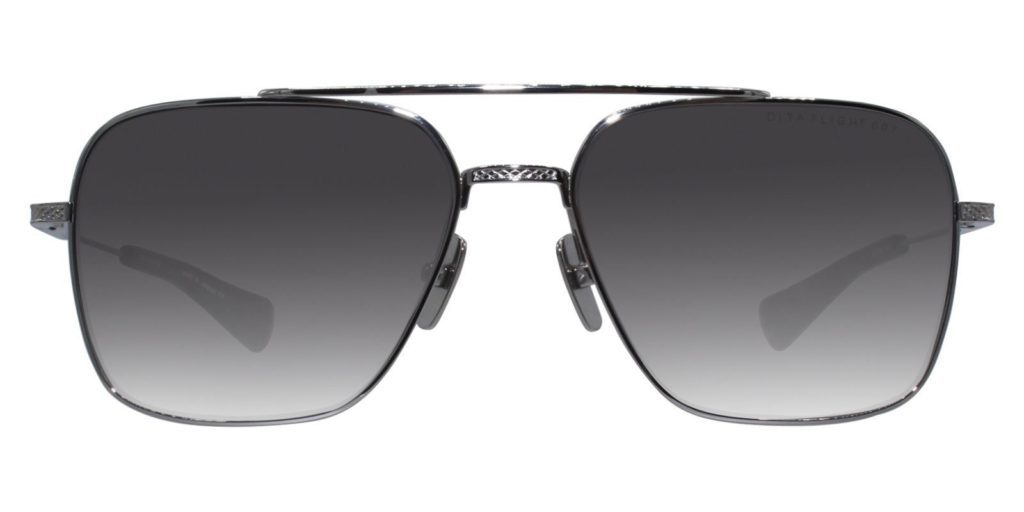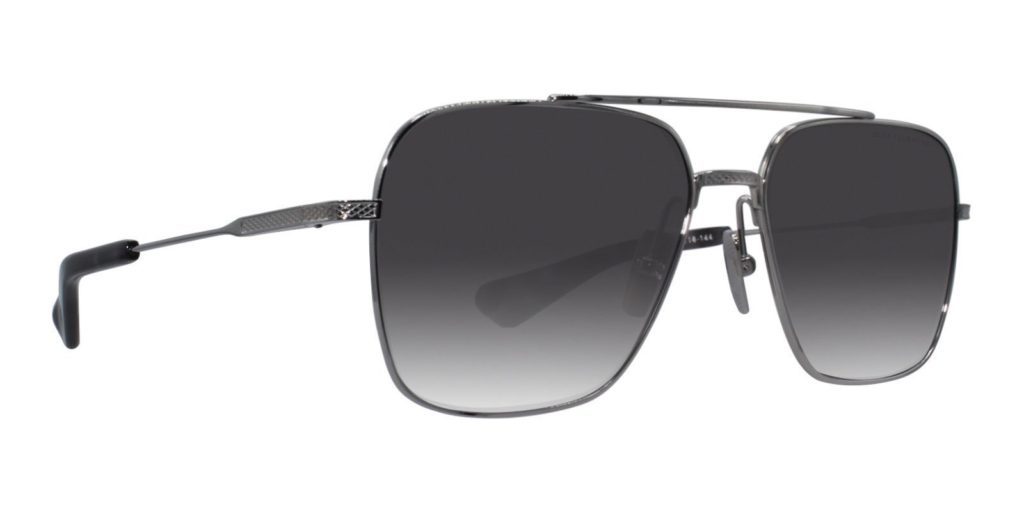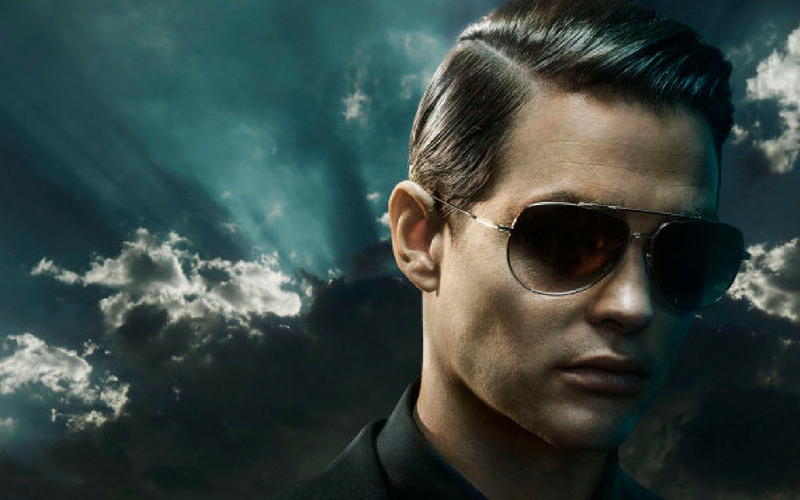 One of the newest additions to Dita's beloved "Flight" series, Flight 004 was inspired by an unforgettably exciting day the design team spent at the National Championship Air Races in Reno, Nevada. Vintage and contemporary planes pulled incomprehensible maneuvers at unbelievable speeds overhead while we looked on in awe! That same day Dita sketched the original drawings for these Dita Flight sunglasses, a titanium reinterpretation of the classic aviator style through the eyes of DITA.
Shop the entire Dita Eyewear collection.