TOUCHED DOWN IN BRICKELL
DESIGNER EYES HAS OFFICIALLY OPENED ITS DOORS IN BRICKELL CITY CENTRE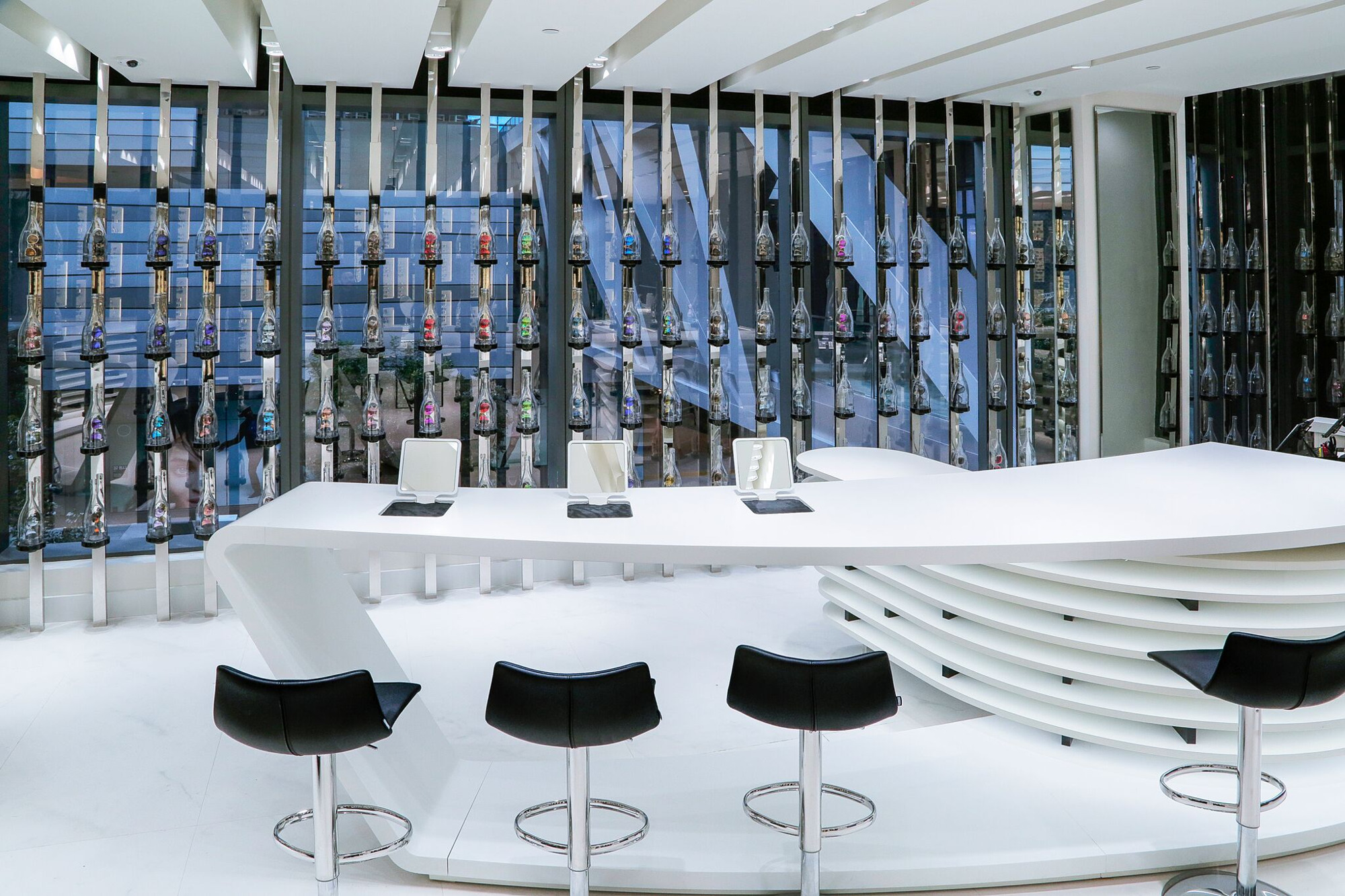 Designer Eyes opened its ninth location and it's a real sight for sore eyes. The Brickell City Centre location is our most uniquely designed eyewear boutique to date. The architecture of the store defies traditional boundaries, with futuristic aesthetics and carefully crafted custom displays.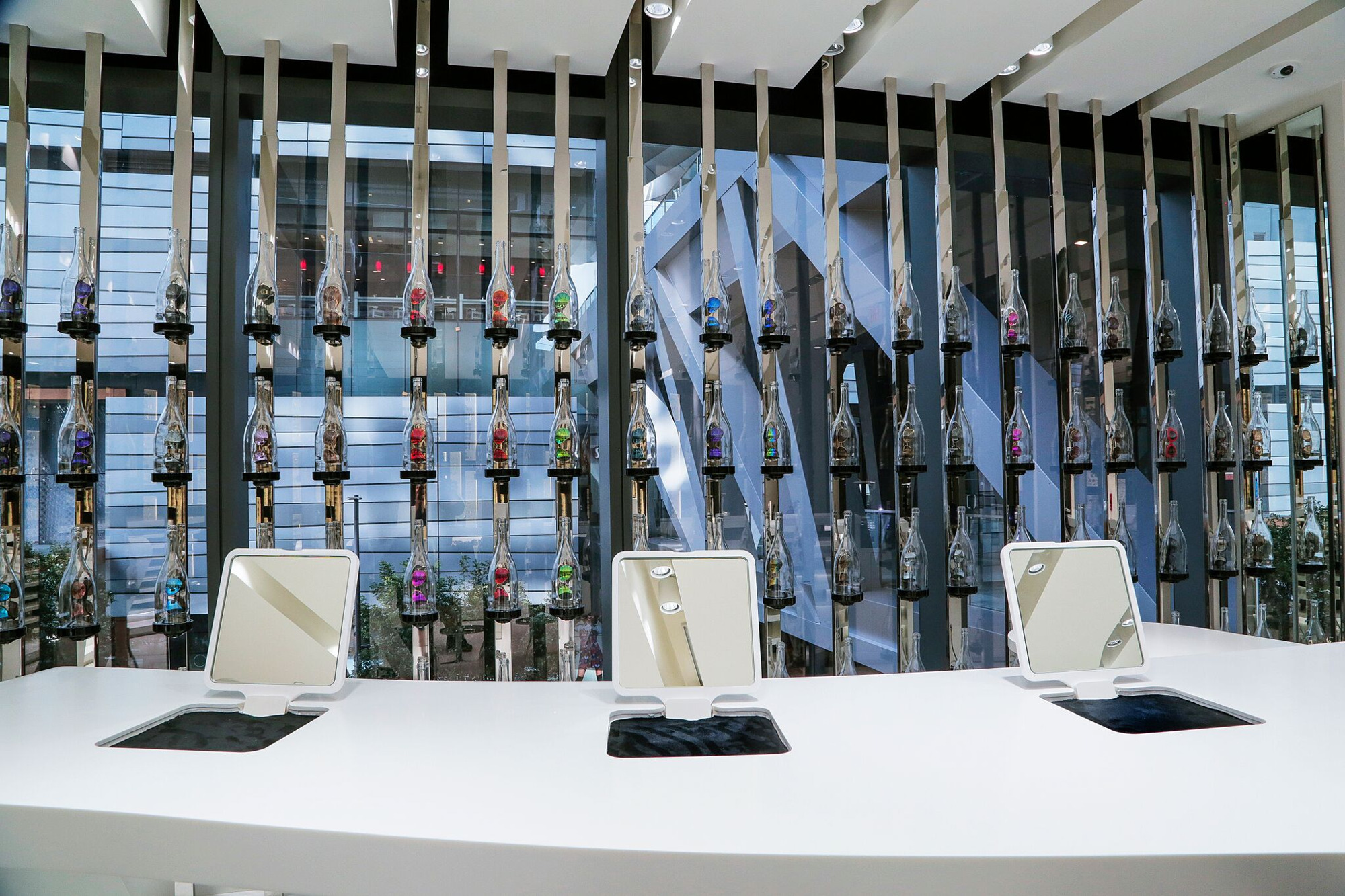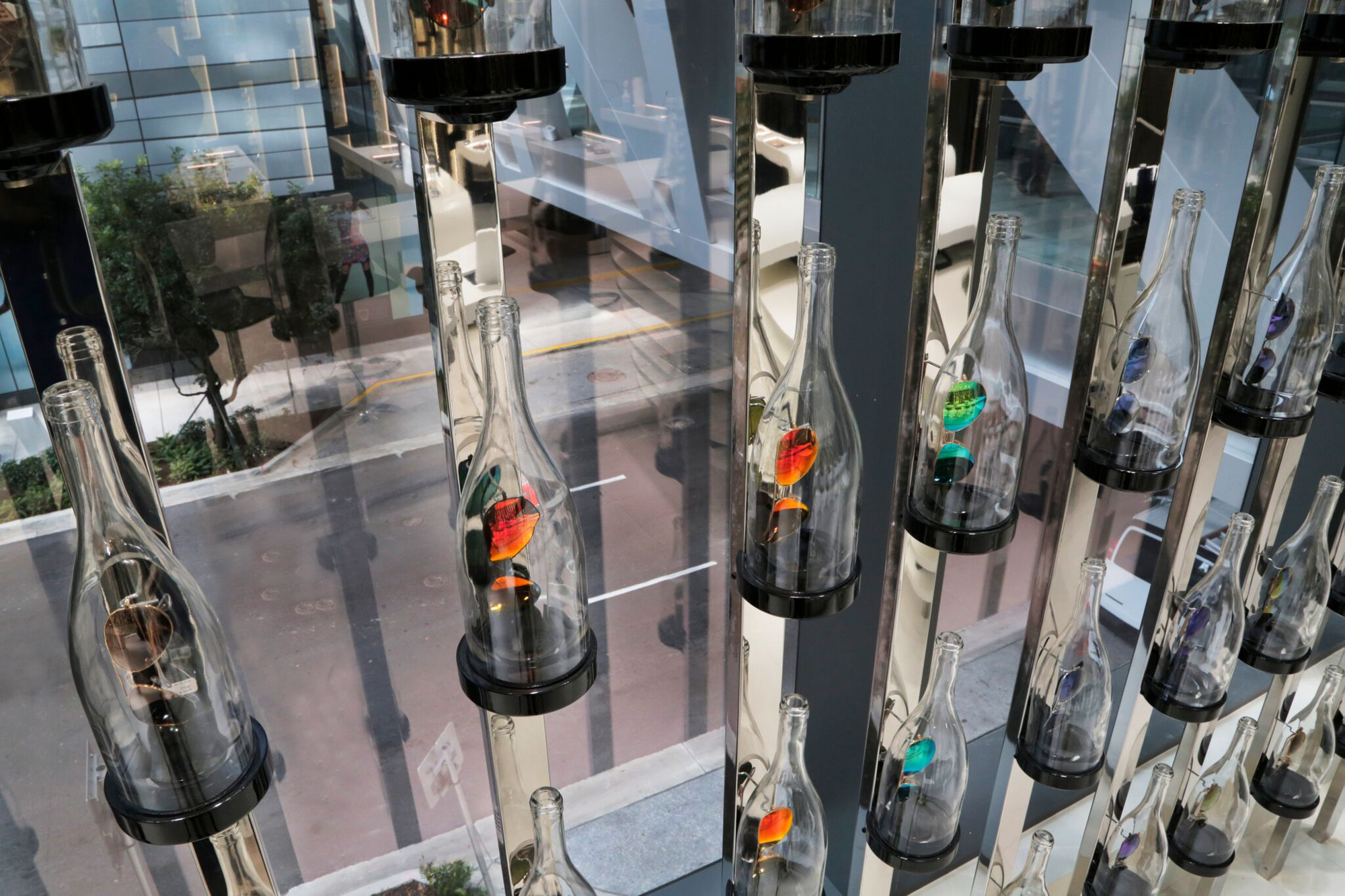 THE EYE BAR
High-end frames are presented in special glass bottle containers and served to guests. Guests have the opportunity to not only witness but try on the most unique collections in eyewear, from the most coveted eyewear; including, limited-edition merchandise like Dolce & Gabbana's Flowers Lace pieces and sovereign brands like Chrome Hearts and Jacques Marie Mage.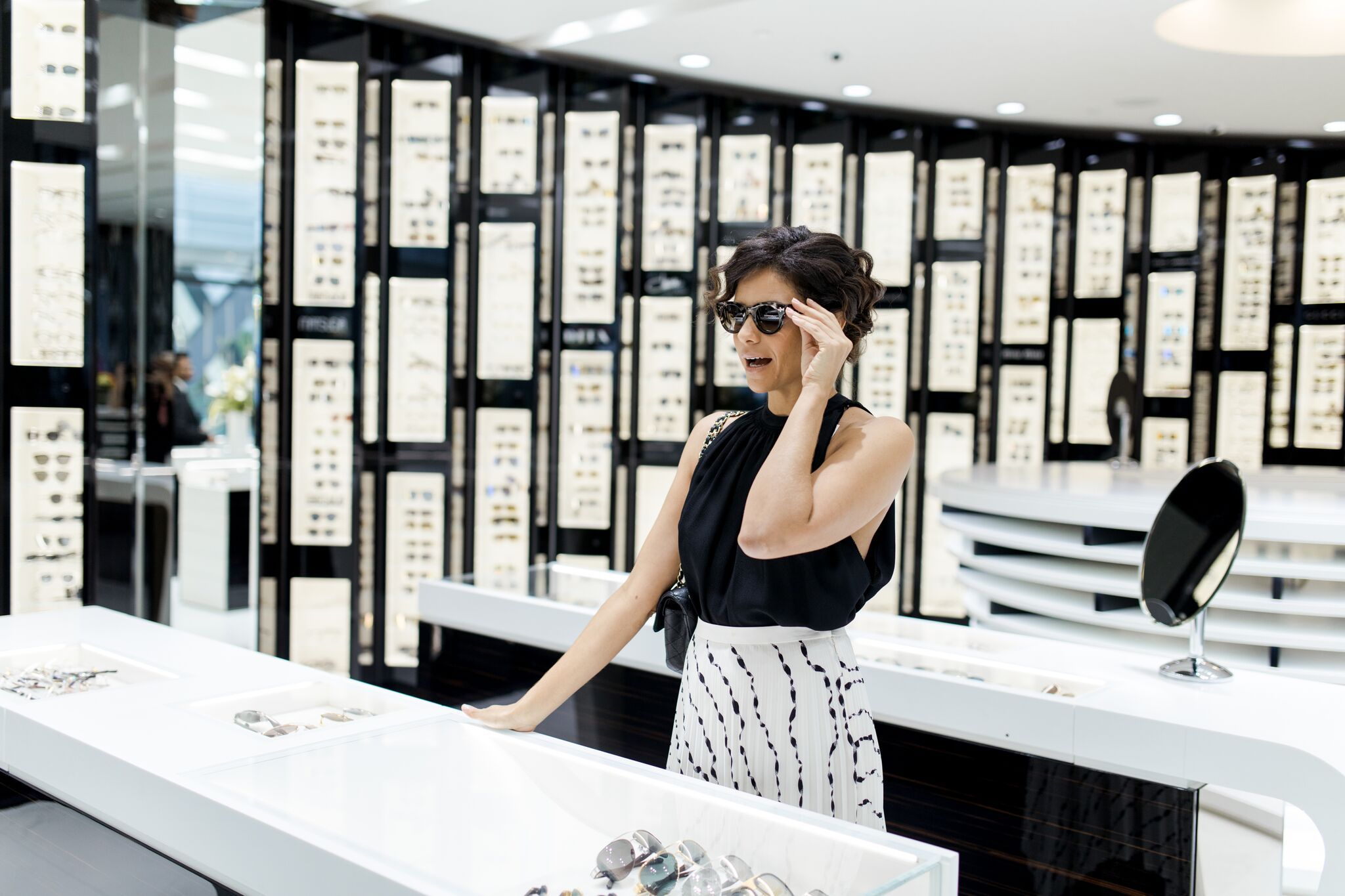 THE ULTIMATE LUXURY EXPERIENCE
Designer Eyes offers the most captivating shopping atmosphere, with personal eyewear stylists available by appointment, concierge services for any off-site needs, and complimentary espresso or champagne to sip while shopping.
BRICKELL CITY CENTRE
Designer Eyes opened its flagship in the most anticipated mall to hit South Florida. Strategically located in the heart of the Brickell financial district, this $1.05 billion dollar development features 5.4 million square feet of office, residential, hotel and entertainment space. It's stand-out feature is the highly anticipated climate ribbon that provides innovative climate control, so shoppers can stroll through in comfort between stores and restaurants.
Designer Eyes Brickell location houses the most sought-after eyewear brands and styles to provide you with the latest and greatest. The flagship is located at 701 South Miami Avenue, 2nd floor of Brickell City Centre and is open 10am-9:30pm Monday-Saturday, and 11am-7pm on Sundays. Stop by and see what all the buzz is about.