Each pair of sunglasses in the Dolce & Gabbana eyewear collection promotes a sense of authenticity and sensuality synonymous with its iconic Sicilian brand since its eyewear debut in 2006. The collection is praised for its use of extravagant shapes and exquisite materials.
The high-end fashion empire of Dolce & Gabbana is known for stamping its own trends into the fabric of our culture. It sets its own standards for fashionable sunglasses. Dolce & Gabbana is the paradigm of grandiose style while being highly regarded for indulgent animal prints and controversial advertising campaigns.
With designer frames of detailed craftsmanship, the Dolce & Gabbana brand has formed its place amongst the best in the fashion eyewear industry. The brand of trendsetting and extravagant style now brings a full line of exquisite sunglasses for men and women. Dolce & Gabbana combines ready-to-wear styles with comfortable lenses for which many have grown an affinity. The curated collection of D&G sunglasses at Designer Eyes includes an assortment of pilot, oval, and cat-eye lens shapes.
Featured Dolce & Gabbana Sunglasses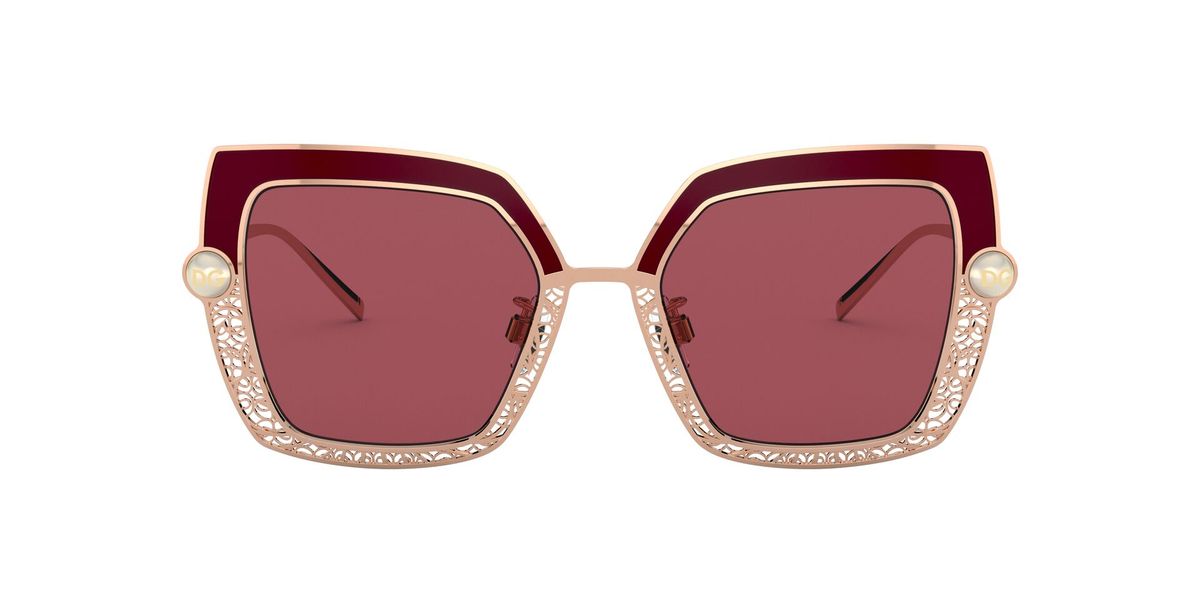 Shop the Pink Gold Bordeaux/Dark Violet Butterfly Womens Sunglasses
Shop the Black/Gray Gradient Oval Women Sunglasses
Shop the Black/Dark Grey External Ar Square Men Sunglasses
Shop the Bordeaux/Grey Gradient Phantos Womens Sunglasses
With a pair of Dolce & Gabbana sunglasses, one takes on the legacy of a bold and uncompromising fashion brand. From a night out on the town to a weekend beach adventure, Dolce & Gabbana eyewear is a formidable choice for any fashionable occasion.
Shop for your next Dolce & Gabbana eyewear exclusively at DesignerEyes.com.