We know your type: always on top of the latest trends, shopping exclusive looks and never worried about fitting into the norm. You're up-to-date with the newest collections from your favorite designers and have a closet full of chic, unique looks. But somehow, there's never enough! Your closet is a vortex of the season's hottest trends and now you need a little something new to add to your iconic look. Well, we've got something for you.
Introducing Dior Eclat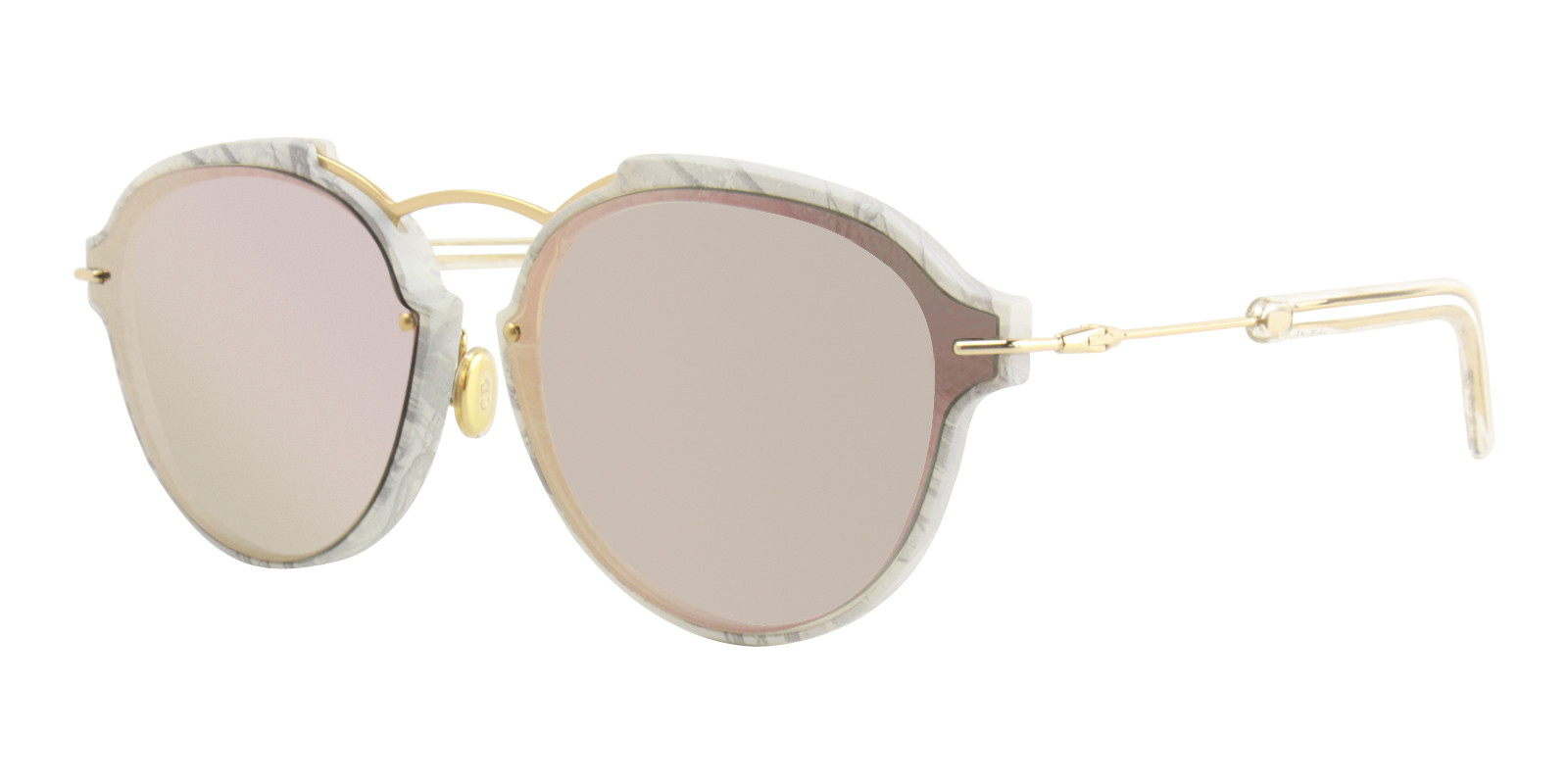 Excuse me, but… I think you may have just dropped your jaw? Oh… so you're claiming you've seen the Eclat's before? You definitely haven't seen them like this. Designer Eyes carries these in Gray/Pink, Tortoise/Blue, Black/Blue and Blue/Blue and we challenge you to find them anywhere else. The marble-like frames that surround the lenses are the most aesthetically pleasing accent to your now new favorite accessory.
Introducing Dita Creature
Behold our next Supreme. You'll need to carry a warning sign with these sunglasses because these frames have been known to break necks. We've all seen the cat-eye looks and we LOVE them. Dita kicked it up a notch with these Creatures and you will surely find nothing else like it. Available in Gold/Brown and Gray/Gold.
Introducing Dolce & Gabbana Flower Lace
Black Sicilian lace, roses, Swarovski crystals… You'd think Dolce & Gabbana was planning an intimate evening. You are sure to turn heads with these romantic sunglasses. These gorgeous butterfly frames and slim temples can go with any outfit and let's be real: black is the new black. There is no replacing black and there is no replacing these stunning sunnies.
Introducing Oliver Peoples Theodora Red
We had to throw in an optical too. These classic librarian-chic glasses are your go-to, every day frames. Theadora red from the temple to the frame, you found the pop of color your outfit was desperate for.
These frames were not intended for the basic. These statement pieces are for those not afraid to take risks and really express their individuality. Even the minimalist needs a pop to tie the whole outfit together. Find these glasses and more at our Designer Eyes locations.